What others say…Bryan Skepper
General Manager. Sydney Fish Market.
Pete Jeans of SMO Sydney was engaged by Sydney Fish Market to undertake a detailed analysis of our share of seafood production to identify strategic opportunities for SFM. What others say.
This has paved the way for SFM to implement targeted business strategies which I am confident will be productive thanks to the quality of SMO Sydney's work.
---
What others say…Warwick Johnston.  General Manager.
Wesfarmers Industrial Specialists 
I retained Pete Jeans from SMO Sydney to run two strategic projects at Bullivants and Motion Industries. Motion Industries benefitted from a clear picture of inventory risks; and successful implementation of sales programmes to drive stock clearances through existing channels. 
Bullivants benefitted from a strategic review of lifting equipment opportunities around their market offer; as well as marketing planning initiatives to exploit growth opportunities throughout Australia. 
SMO Sydney provided a better value solution because of their  relevant industry experience and best-practice processes.
---
What others say…Michael Davies
Currently  a Director  at Sutton Tools Pty Ltd, Victoria Carpets Pty Ltd and Sandringham Community Financial Services Ltd.
(Former Group President/CEO. ITW Asia Pacific.)
SMO Sydney Director Pete Jeans was recommended to me by a colleague. We retained him to drive creation of strategic growth plans for an ITW Australian business. With research and  effective  engagement of our management team, Pete delivered pragmatic go-to-market plans featuring stronger value propositions… that resulted in significant outcomes and growth results.
---
What others say…John Wallis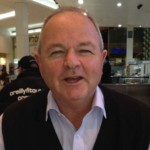 Principal at Corporate Rescue Australia
(former General Manager Sales & Marketing. Boral Timber.)
At Boral Timber, I got to work with SMO Sydney's principal – Pete Jeans – who has solid commercial experience across a range of industry sectors; and who can better help shape a new message and articulate its delivery to a variety of constituents.
SMO Sydney  is a true partner in the process of change; offering a refreshingly different and effective approach; sound strategy, cogent counsel…consistently backed up by a proven track record.
---
What others say…Lisa Sutton
CEO. Enigma Communications.
We've used Pete Jeans at SMO for strategy reviews and major new customer bids because he brings best-practice to our business.
---
What others say…Kevin Wallace
Former General Manager Marketing.
OneSteel Distribution (Arrium).
Pete Jeans worked with me at OneSteel Distribution a few years back.
He came with industry experience and an extensive network of business professionals.  Pete combined these with innovative thinking that positively challenged the status quo.  He demonstrated the courage to present and advocate new ideas and inventive solutions.  All of which drove valuable insights across a number of strategic business projects.
That's the value he brought and applied to our changing market challenges.
---
What others say…Jon Bird
Global Managing Director at Y&R Labstore. New York. USA.
I worked with Pete when he was General Manager Sales & Marketing  at Landcom. Pete is an accomplished strategist and an intelligent manager.
---
What others say…Nick Chandler
Chandler Executive Consulting. Sydney.
Pete is a high-quality marketing professional with strong strategic insight. He is able to blend marketing initiatives with sales strategies to deliver commercial results. In addition he has successfully run his own business operation for over a decade, providing these services to a variety of major corporate organisations. I have known Pete for several years and recently had the opportunity to work with him on a project at OneSteel. He will add value to any organisation looking for a competitive edge.
---
What others say…Joel Goodsir
Head of Marketing. Inspirations Paint. NSW. Australia.
Pete Jeans has the strategic marketing power of ten tigers. This guy is ruthless in his pursuit of best practice and does not suffer poor intent or execution. If you're man or woman enough to have Pete evaluate your strategy and help you dial it up to the power of awesome, then give him a call, you won't regret it.
---
What others say…Bob Miller
Principal at Australia Street Consulting. Sydney. Australia.
Pete's wide practical experience enables him to see clearly through to the centre of problems and make practical recommendations with achievable step-by-step goals. Pete is a fine example of "knowledge plus experience equals wisdom". Pete provides wise advice.
---
  Contact Pete Jeans, Chief Operating Officer at SMO Sydney here