---
When you use SMO Sydney, our world-class team of professional associates  and experts will add value  because of their best-practice expertise and resources  to deliver difficult and complex mission-critical strategic projects.
 Contact Pete Jeans, Chief Operating Officer here
SMO Sydney and its team of associates have proven capability to implement and manage complex strategic and operational projects.
This teaming approach adds value for our clients  when and where their resources are fully committed to other operational priorities.
For example, we have become members of our client's lead teams. We have acted as strategic project leaders; with significant teams from our client's organisations reporting to us. And, we have acted independently for clients in the marketplace on various strategic initiatives.
The bottom line is that we have the capability to implement with you and for you; particularly when your capability is not in-house, not available or over-stretched.
Implementation capability covers:
◊     Strategy initiatives over three horizons
◊     M&A, MBO and MBI pre-transaction discovery
◊     Legal advisory and dispute resolution
◊     Training and coaching performance
◊     Governance performance improvement
◊     Marketing services
◊     Market research at trade and consumer level
◊     Organisational re-alignment
◊     Supply-chain strengthening
◊     Public relations and internal communications programmes
◊     In-market frontline staff capability development
---
ASSOCIATES
---
Led by Managing Director Karyn Wong, Woolcott Research and Engagement is a mid sized, full service qual, quant & consultation agency with a very successful 30 year track record.
The company offers the benefits of a medium sized business with the capabilities of a large one.  The company is 100% owned by seven of its working executives, which ensures speed, flexibility and accountably.
Woolcott are totally self-sufficient, with an in-house CATI call centre, internal analysis and web survey hosting, group & event recruiting  capabilities and a good sized team of experienced consultants.
Woolcott's experience working on many thousands of projects for hundreds of different clients have built a collective wisdom that gives clients a second to none chance of:
uncovering new perspectives

 engaging in positive new thinking

achieving outcomes that are clearly more successful.
---

Mike Godfrey is the principal of the Management Training and Consulting business, Godfrey and Associates Pty Ltd established in 1989.
Based in Sydney, Australia, we provide Training Services and Consulting advice to a wide range of Clients in both the Private and Public sectors.
We develop and conduct training courses, and consult in areas where people interact with people.
This means in areas such as:
Sales

Management

Customer Service

Team Building

Communication

People Skills
Mike Godfrey is the author of the book "Targeted Selling"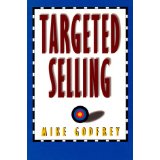 ---

In 2004 along with two other founding directors, Harry Petropoulos founded Red Pill Performance Consultants to provide executive coaching, remedial coaching and team coaching services, board reviews and governance programs.
As trusted advisor to a number of CEOs , he has also successfully advised public companies on acquisition strategies and negotiation tactics on deals ranging between AUD 50-210 M and has run strategy and cultural alignment workshops for companies with sales greater than AUD 1B.
Harry Petropoulos has consulted across manufacturing, financial and regulatory services, FMCG, hospitality, health, NFP and entertainment sectors.
click through  redPILL PERFORMANCE CONSULTANTS
---
Michael Daniel is the Founder and Principal of Resolve Litigation Lawyers, a leading boutique law firm offering large-firm expertise and an outstanding record of success for both corporate and private clients with a boutique level of service and fee structure. 
Specialising in commercial & regulatory litigation, competition & consumer law, intellectual property and dispute resolution, Resolve Litigation Lawyers have the proven ability to successfully resolve disputes across a broad range of industries including energy & resources, pharmaceuticals, telecommunications, banking & finance, health, manufacturing and IT. 
Resolve Litigation Lawyers are also experienced in providing advice on:
competition and consumer laws including issues associated with mergers and acquisitions;

intellectual property including issues arising out of the use of social media; and

risk management so clients are better positioned to manage any risk of regulatory investigations and potential litigation.
---
Important notice
SMO Sydney and its team of associates is a simple organisational collaboration for the benefit of SMO Sydney clients.
SMO Sydney does not make any representations or warranties as to the completeness, accuracy, and currency of information provided by its team experts or affiliated businesses, nor is SMO Sydney liable for any loss suffered to individuals that rely on any of the representations, information or warranties of its associates or affiliated businesses.