SMO Sydney was  founded in 1992 by Pete Jeans to create new growth opportunities and incremental profit for clients at much much better value.
It rapidly gained a strong professional reputation for leading and delivering difficult and complex growth project assignments for clients.
Assignments included market evaluation; supply chain enhancement, business and market entry and exits, export development and strategic assessment of  operational capability relevant to external opportunities and threats.
The company has a sustainable competitive advantage for its clients because of  the development of a  lower-cost business model; deep industry sector knowledge; best-practice strategic processes through its team of world-class associates and,  proven results.
Pete Jeans has extensive advisory and growth strategy identification and  implementation experience in the corporate private and public sectors.

Pete Jeans is also a facilitator and tutor in the MBA Programme  at the Australian Institute of Management School of Business;  so he's at the forefront of thought-leadership and innovation.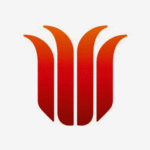 He also lectures and delivers a cutting-edge subject in Asia Pacific Business at Charles Sturt University.
SMO Sydney builds organisations' sustainable competitiveness in existing and new preferred markets.
Pete Jeans  says…"organisations retain us to drive strategic projects around growth and efficiency; particularly when their capability in-house needs reinforcement and support though our resources and world-class associates team.
Our competitive advantages deliver quicker professional outcomes and results for clients.
Contact Pete Jeans here