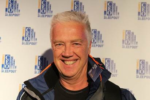 EXTENSIVE   GOVERNANCE   EXPERIENCE  –  CONTACT   ME   HERE
•  27 years as a SME director; driving success through corporate-styled probity
•  7 years of industry association experience as a Committee Member; including 4 years in a Vice-President role of the AMI in NSW
• 11 years community organisation experience as a Committee Member; including  successful Chairmanship roles.
---
Introduction
I've been a Director of  SMO (Strategic Marketing Outsourcing Pty. Ltd) since 1992; committed to the opportunity to create  VALUE FOR CUSTOMERS THROUGH strong sustainable  brands in dynamic product and industry life cycles.
I'm an expert in this space; with deep and wide experience and knowledge across more than 30 industry sectors.
I've reported to and been a peer with company directors many times over the years; so I understand the need for brevity, clarity and judgement. In return, I'll contribute strategic insight on a complementary basis to enhance consideration around the table.
Career path
I have a career path centred around general management best-practice. I am financially literate and highly experienced in reporting; and have run profit and cost centres with large sales, capex and expense and operating budgets.
I'm a successful GM; a generalist, passionately committed to the opportunity to create and sustain strong brands in dynamic product and industry life cycles at the expense of competitors.
I'm an expert in the business development space; and that's part of the value I can bring to a Board with the vision and commitment to survive and grow in this digital world of opportunity.
My governance experience in committees is substantial and longstanding across industry associations, community groups and in my own business. This experience covers probity, OH&S and legal compliance, best-practice, risk management and operational excellence across marketing, research, supply chain, digital connectivity and leadership.
---
Pete's career highlights
I've been C.O.O. at my strategy and project management advisory firm since 1992; with some considerable successes for clients; and very wide networks in b2b and b2b2c industry sectors with almost 1200 CEO connections in Australian and New Zealand industry sectors.
I'm also a contributing journalist for CEO Magazine and Industry Update Magazine; so I'm acknowledged as a thought-leader across wide-ranging business and management issues.
My customer-centric approach and capability to quickly understand segment and industry drivers have been key to successful profitable growth of share and EBIT throughout my career.
---
Attitudes and values
I expect I will learn much  from and contribute significantly to my future directorships.  In return, I'll contribute insight on an inclusive  complementary basis to enhance decision-making consideration around the table.
I can make a definitive difference through a collegiate approach; sound assessment of the facts and perceptions, options and consequences; and, justifiable decision-making that fits compliance and balanced judgements to exploit opportunity and manage risk.
---
Community contributions
I've contributed often to the wider community through organisations like Vinnies, the Camden Show Society and recently with my community at Wentworth Point to raise much needed funds for Concord Hospital's cancer research programme.
My view is that everyone should participate at some time to give back to our society in ways that deliver benefits for others who need a hand-up.
---
ORGANISATIONAL  TYPE  EXPERIENCE
♦     ASX 100 Company
♦     Large (200+ employees) organisation – unlisted
♦     Small to Medium Enterprise – SME (199+ employees) – unlisted
♦     Not-for-profit organisation Small (10-199 employees)
♦     Government owned organisation/entity
---
INDUSTRY SECTOR EXPERIENCE
Apparel & Fashion

Building Materials

Business Supplies & Equipment

Computer Software

Construction

Education Management

E-learning

Executive Office

Fishery

Furniture

Gambling & Casinos

Higher Education

Housing

Import & Export

Industrial Automation

Information Services

Libraries

Logistics & Supply Chain

Management Consulting

Marketing & Advertising

Market Research

Mining & Metals

Outsourcing/Offshoring

Packaging & Containers

Paper & Forest Products

Photography

Printing

Public Relations

Real Estate

Research

Sales

Writing & Editing
---
BEST-PRACTICE EXPERTISE
Governance

Business Acumen

Change Management

Communication

Fundraising

Marketing

Public Relations

Research

Senior Leadership

Social Media

Strategic Thinking
---
BOARD EXPERIENCE
Chair. SMO Sydney Advisory Board

Vice President. Australian Marketing Institute NSW ( 2 terms)

Board Committee Member ( SFM)

Decor Advisory Board Member (CSR Wood Panels)

Chair. WPCC Fundraising Commitee
---
LEADERSHIP  EXPERIENCE
C.O.O.

GM/MD

Executive Director

Manager

Consultant
---