Chief Operating Officer Pete Jeans is available for interviews and commentary.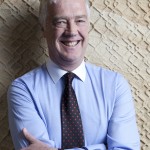 Click here to email Pete Jeans.
---
Information for media – Bio – Pete Jeans       M. Com. UNSW. ,  B.A. Comm. M.C.A.E. (C.S.U)
Pete delivers difficult and complex growth project leadership.
Chief Operating Officer at growth project leader –  SMO Sydney; facilitator at the Australian Institute of Management  MBA School of Business; and lectures  and delivers Asia Pacific Business at Charles Sturt University.
Pete Jeans developed his career as a senior lead-team manager  in multi-nationals and Australian organisations; contributing to increased profitable growth.
In 1992, he founded SMO Sydney as a pioneer in outsourcing of strategic growth services.
Pete Jeans says "I create more competitive growing profitable businesses; through strong conceptual thinking, sustainable strategy, continuous innovation, implementation of leading-edge change management processes and team leadership.
My industry  sector experience is wider and deeper than many; which means I   can apply effective learnings from elsewhere to the challenges at hand.
I bring high-level commercial acumen, attention to detail, sound business judgment and negotiating skills to the table which results in successful exploitation of value-adding opportunities."
---
◊     Director at SMO Sydney since 1992
◊     Sessional Lecturer and tutor in Asia Pacific Business at Charles Sturt University
◊     Member of the Australian Institute of Management MBA School of Business  Delivery Facilitation Team
◊     Contributor to Industry Update Magazine – Australia's largest circulation manufacturing magazine
◊     Accredited contributor to CEO Magazine – a monthly business magazine for CEOs and executives around the world
◊     Author of "Pearls of Wardom"  – a new book for Generation Y / Millennials around shortcuts and insights for their career development
---
◊     Former member of the NSW Council of the Australian Marketing Institute. (two terms)
◊     Former member of the National Committee of the "NSW Housing Industry Association – National Kitchen &    Bathroom Association."
◊     Former Sessional tutor and lecturer at the UWS School of Business
◊     Former Member of the Australian Institute of Company Directors